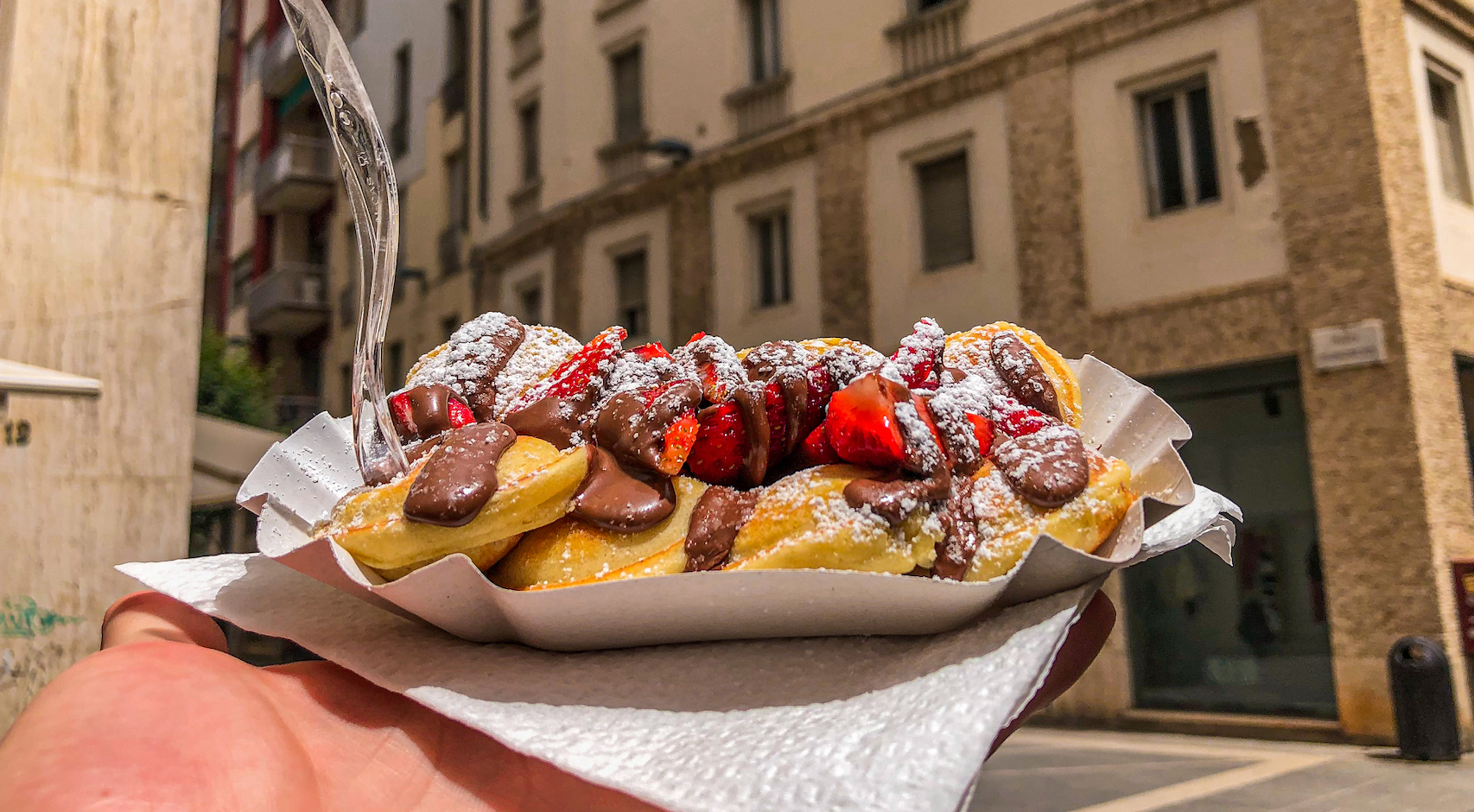 F

ood plays

a crucial role in the development of community, culture and identity. One element in the makeup of our identity is the choices we make.  If we are the sum of all our choices, then the saying "we are what we eat" is true. What disgusts us, what excites us, what draws us closer to each other: food is a foundation to the journey of our lives. We become what we put into our bodies day after day, and our identities depend on the food, the ingredients our meals contain and the people who eat them with us. 
When it comes to my food identity, I have always preferred fruits over vegetables. Strawberries specifically have always been my favorite fruit; I would have strawberry cake for every birthday growing up, order strawberry smoothies at every café and bring chocolate-covered strawberries to any potluck event with my friends. Over the years, strawberries came to symbolize home and community to me, so finding hints of home in Italy has been a welcome surprise. I do not know many words in Italian (and I should know more), but one that I learned quickly was "fragole," which means strawberries. "Crepe alla fragola" translates to strawberry crepe, which I have ordered at both Crepes de Lune and Punto Gelato.  
Comparing the two places is difficult: Crepes de Lune sits in the middle of the bustling streets of Arezzo with metal seats and personable servers. You can find sweet or savory crepes (and you can order off of an English menu, but you have to ask for it!). My personal favorite is the fresh strawberry crepe drizzled with warm nutella. The strawberries are crisp and flavorful, and the nutella's richness is a perfect foil to the strawberry's sweetness. The two combine beautifully within the folds of a thin sheet of crepe. At Punto Gelato, the strawberries and nutella are spread across mini crepes that taste like small, fluffy pancakes. Powdered sugar dusted across the circles of dough completes the dish well.
Whenever I go to a new place, I want to experience all that the location and culture have to offer. At the same time, it's nice to have a sense of familiarity sometimes while living somewhere new for a month. Strawberries themselves aren't my home or my comfort, but they remind me of the people and places that I love. Therefore, I'll take any hint of fragole and familiarity I can get in Italy.
Editors: Grace Tipps, Aly O'Shea, Taylor Glissman
Photographer: David Reinhardt