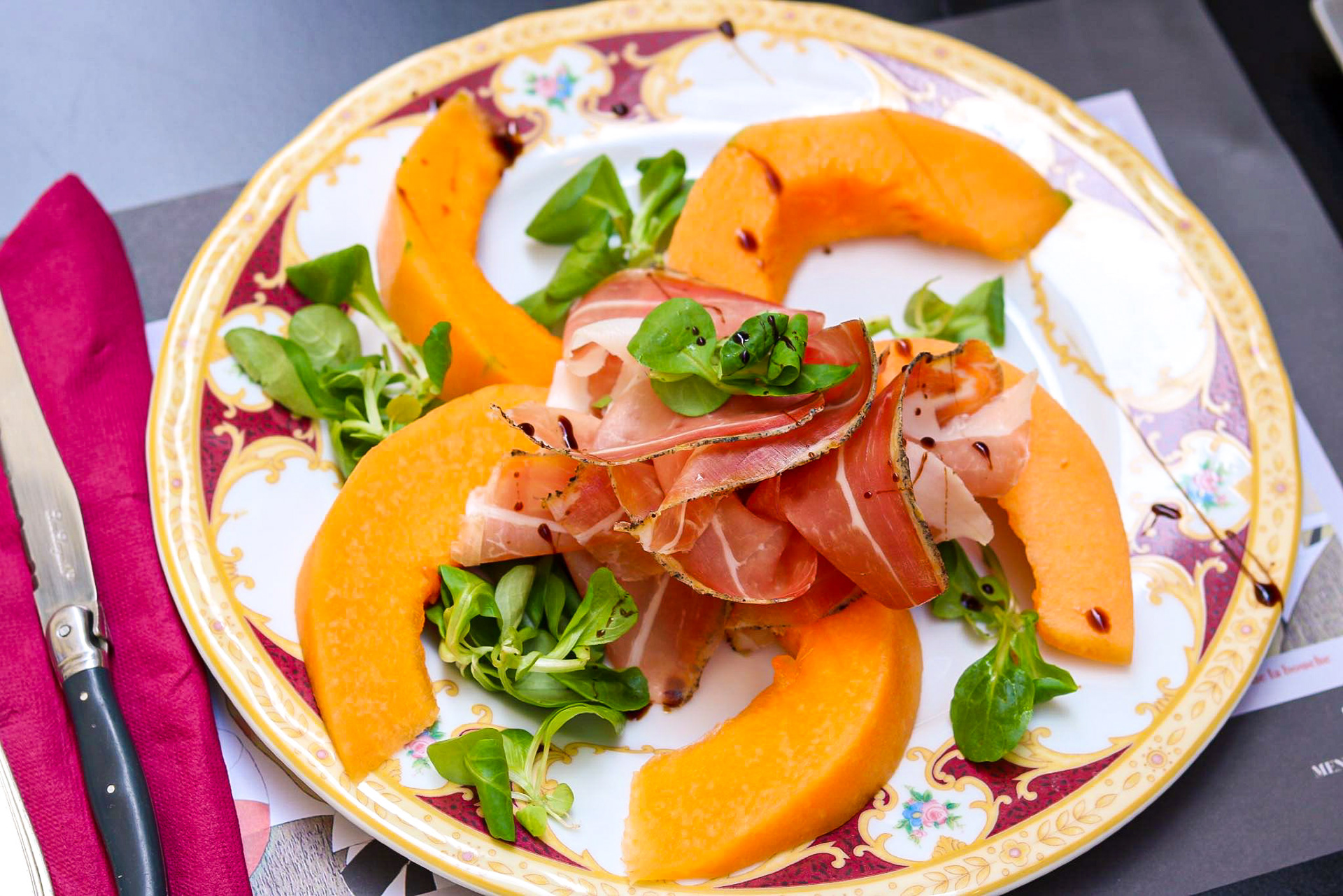 J

ust

b

y taking a glance at Arezzo's historic city center, you begin to get an idea of its great history. Arezzo dates back to more than three thousand years ago, and the city's most important event, The Joust, has been around since the 15th century. To its residents, the Joust is just as big as The University of Oklahoma's OU-Texas football game. Ceremonies, parades, good luck dinners and rehearsals take place during the weeks leading up to the two jousts of the year. The Joust takes place in June and September.
My favorite festivities surrounding OU football games always center around food. I love seeing my mom prepare queso, chips and platters of fresh vegetables while my dad prepares his specialty hot dogs in a blanket. Thinking of my family traditions back in Oklahoma made me wonder what they would be like if I had grown up here in Arezzo. Would we have brought our own snacks to jousts, or would we have dined at a place close by?
Bringing food to a jousting event in the middle of a piazza didn't sound like my family's style, so I decided to go with the restaurant idea. To continue my investigation, I made my way to Piazza Grande, where the Joust takes place. A handful of restaurants line the piazza, but none of them struck me as the one that my family would go to year after year as part of our joust traditions. Running out of choices, I walked down Via di Setaria and out of the piazza. That's when I found the ideal restaurant: Chiantineria.
Chiantineria is a 15-second walk from the middle of Piazza Grande; it's not in the center of attention, but it's close enough to still be a part of the experience. There's plenty of seating inside to escape the heat or outside to watch as excited families make their way to also be a part of the Joust celebrations.
The atmosphere is what immediately drew me in. I knew I had to try a meal, but because of how habitual I am, it'd be best to try a dish that I was least likely to order. The most unusual dish to me was Chinantineria's ham and melon. I wasn't too sure how that flavor combination would play out. Turns out, my expectations were far exceeded. The sweet cantaloupe harmonized perfectly with the salty Casentino ham, and balsamic vinegar was lightly sprinkled on. The flavors created a magnificent and memorable melody in my mouth. If I could eat only one thing during an outdoor sporting event, it would be Chiantineria's ham and melon.
If my family did live in Arezzo, I easily see ham and melon and Chiantineria as part of our joust celebration traditions. I know it would also be the perfect spot for other families to grab a bite to eat in the midst of it all.
Editors: Grace Tipps, Aly O'Shea, Taylor Glissman
Photographer: Kaki Glieber