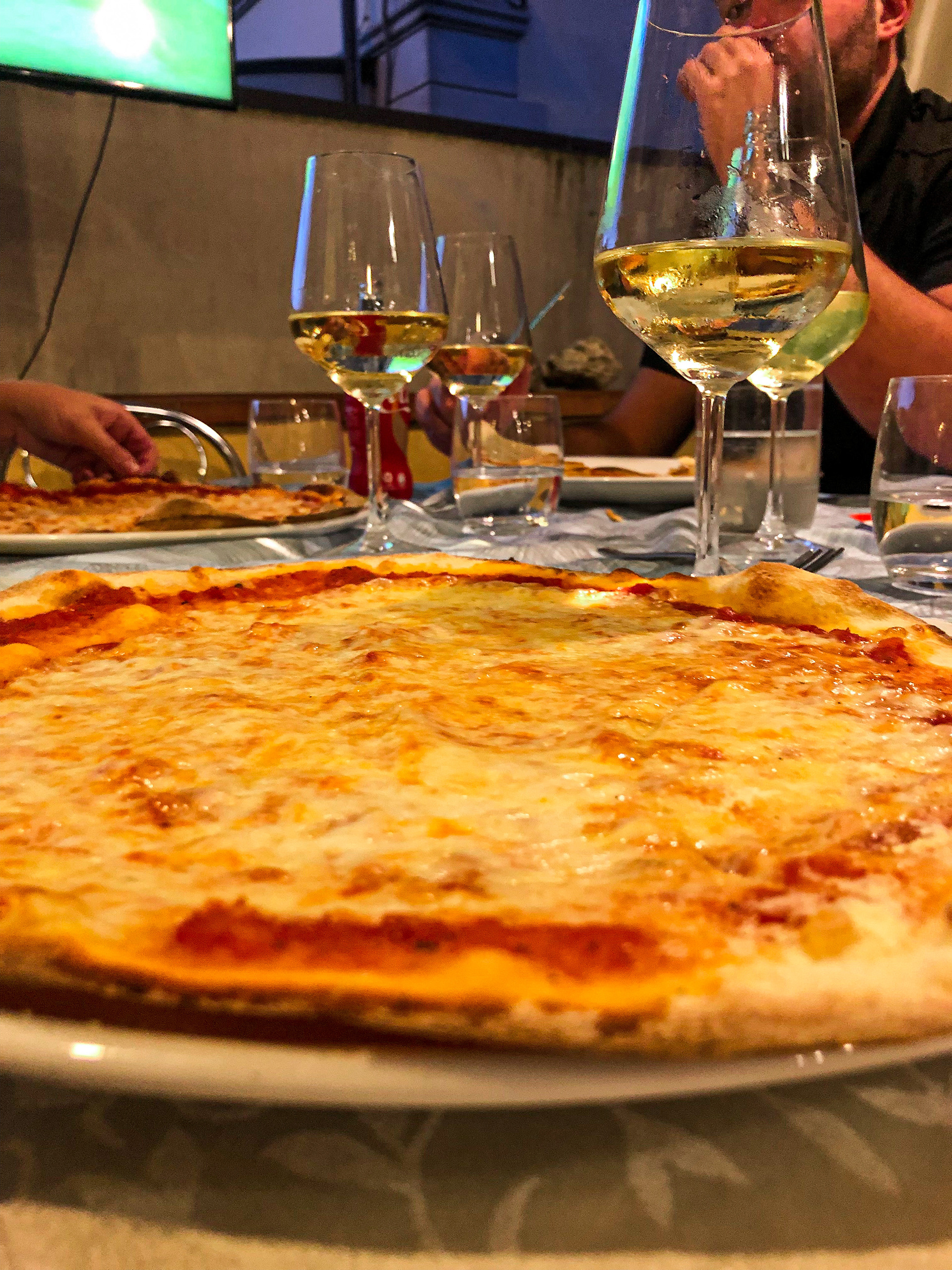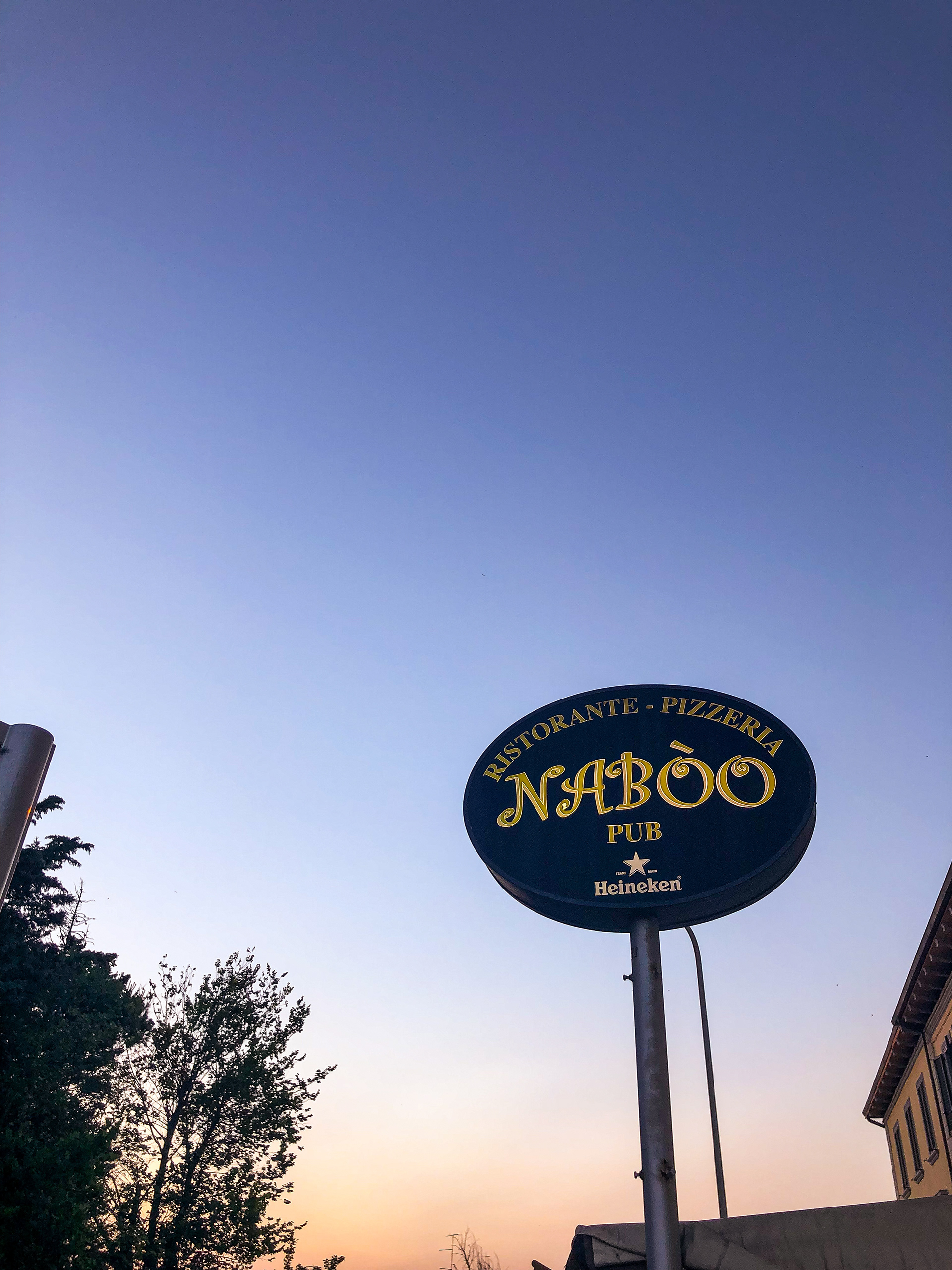 N
ot far outside the encompassing walls of Arezzo is the small restaurant of Naboo. I walked there for dinner one Friday evening with high hopes. There are closer restaurants in Arezzo, but I wanted a change of scenery and a menu that I hadn't yet memorized. I saw the large, gaudy sign for Naboo before noticing the small restaurant. Tucked unsuspectingly between towering apartments and swaying trees, Naboo's tent-covered outdoor seating sits quietly in the shadows off a busy road.  
My party and I walked in and were seated quickly after the staff pulled together a few tables. Dining groups of eight or nine can be overwhelming in small restaurants, but the owner and waiters graciously accommodated our large party. We were soon brought water and menus to pour over while debating the most common question I ask myself in Italian restaurants: pasta or pizza? Although Naboo offered hamburgers on their English menu, their description wasn't quite enticing enough to convince me to order it. I ended up giving into the bruschetta for an antipasti, or appetizer, Bolognese ragu as my entrée and a glass of the house white wine. 
I sat sipping the wine, which was a dry white as commonplace as Vespa on a sidewalk, and waited for my bruschetta. The tarp covering our seating area was filled with dogs barking. Outdoor seating is a common way many restaurants seat our large group. While the star-filled sky and light breeze are usual elements of a peaceful ambiance, Naboo's noisy terrace felt more like we were dining with the dogs in a backyard reserved for unlucky overflow.  
I was just starting to eyeball servers walking past with plates and repeatedly glance at the kitchen entrance when my dish lowered in front of me. I looked down and saw a big plate of thick pasta noodles covered in orange-red Bolognese sauce. It was not necessarily unwelcome, but definitely not the bruschetta I expected. 
Parmesan fell like snow on top of my mountain of pasta as the server sprinkled on more and more while waiting for me to say "when". My personal preference of a cheesy dish kept him there long enough for me to ask about my bruschetta. Confused, he called the owner over.  I explained that I had ordered an appetizer but never got it and he responded with a train of questions in rapid Italian and big hand gestures that could have easily knocked over a drink or two. I told him it was fine and waved the problem away, not wanting to cause any more of a scene. He left me to my pasta but returned again half-way through my dish to tell me if I wanted it, he would bring the bruschetta. Although I was almost done with my first course, I wasn't going to turn down an appetizer. 
The out-of-order appetizer was Naboo's redemption. They brought three crostinis with different toppings. One was the typical tomato and mozzarella, another had sweet ham that easily tore with each bite of the crunchy cracker and the third was mozzarella and pepperoni with a sauce that soaked the top layer of the crostini. The Bolognese sauce in my entree was light and tangy, which was the perfect partner for the thick, rich noodles. Hunger had put rose-colored glasses on my taste buds. While I enjoyed the dish, once I was full  I realized it was nothing to write home about. My love and heavy bias toward pasta might sway me to say that the meal was worth the walk and the less-than-pleasant atmosphere when truthfully, I would not recommend making the trek for anything other than the bruschetta, which may never even arrive. 
Editors: Grace Tipps, Aly O'Shea, Taylor Glissman
Photographer: Emily Turner