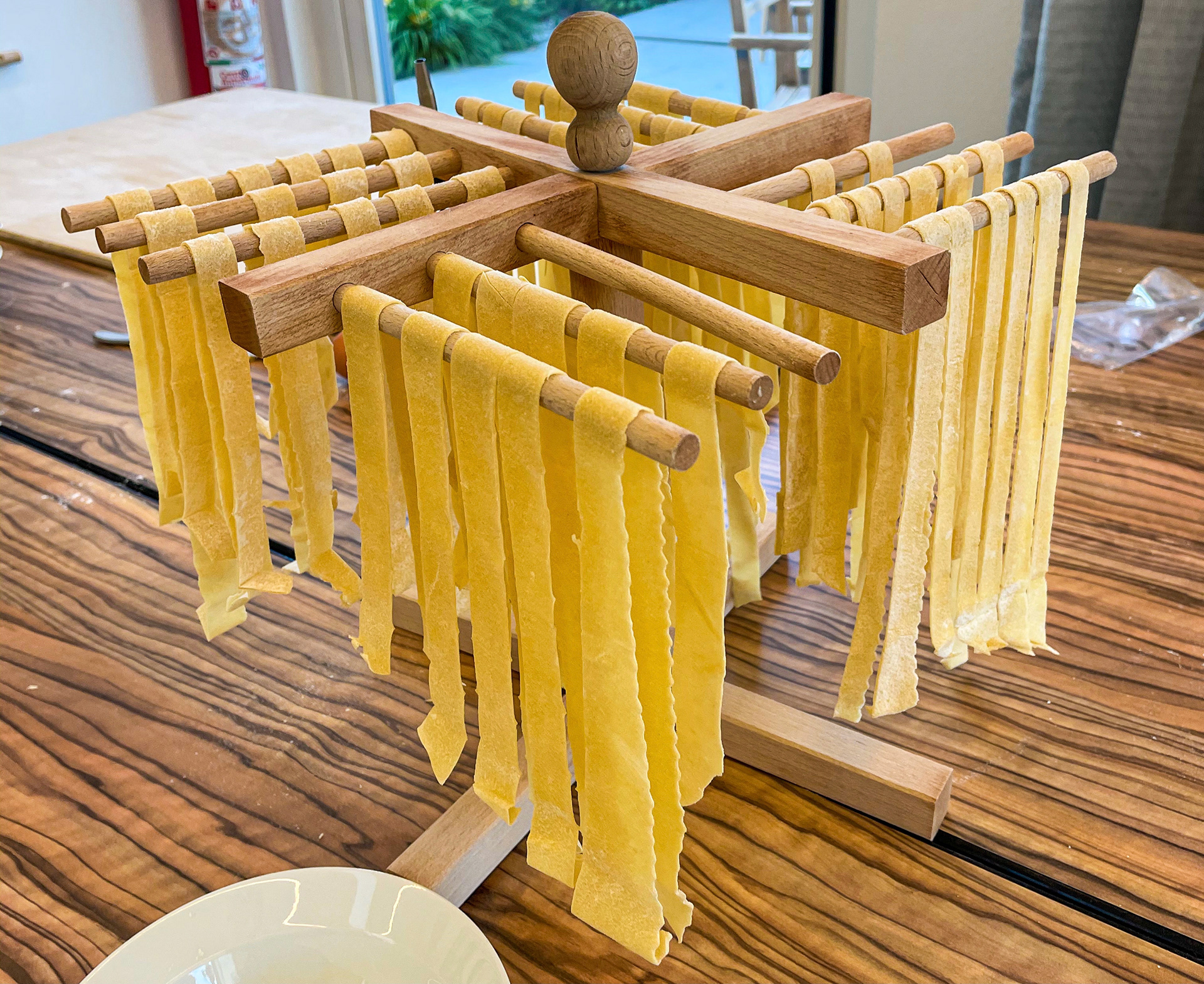 B

ack

in Norman, my roommates and I often find ourselves discussing the inevitable  "deathbed meal" question. Morbid, I know (and it probably shouldn't get brought up as much as it does), but I consider it to be an extremely valid question and a great icebreaker. What meal would you want to be served to you as your last dying wish? For as long as I can remember, my answer has always revolved around one main food: pasta.
From an early age, my mother introduced our family to a new tradition that would last for years to come, known as "Monday Night Spaghetti Night," an iconic weekly occurrence with a horribly unoriginal name. Continuing on all the way from elementary school to high school, my adolescence centered around my pasta consumption and quickly developed my lifelong passion. Accepting all shapes and sizes, I have easily determined pasta as my go-to comfort food.
Since cooking boxed pasta at home takes no more than 10 quick minutes on the stove, I never once thought about going through the seemingly complicated and terrifying process of making it from scratch. Although a pasta making class sounded exciting, the fear of messing up my favorite food was daunting and something I was unsure if I could ever recover from. OU in Arezzo's chef, Fabio, started with a demonstration that made the process look easy, but I was afraid I wouldn't be able to replicate his dish.
To my pleasant surprise, I was amazed at how simple the process was. With only 4 ingredients (flour, an egg, olive oil and salt), making pasta was a breeze! Of course, I didn't go about it without seeking chef Fabio's affirmation and approval after each and every step, but it was easy and doable for any cook: beginner or advanced.
The journey began with dumping flour on the table and creating a "volcano" with an open space in the middle for the egg to be cracked. Somewhere in between my goal of being a perfectionist and having no idea what I was doing, I somehow managed to skip one of the four ingredients (olive oil), but luckily it ended up looking the same as everyone else's around me so I blew it off. Once the mixture became one, we picked up our misshapen creation and tossed it back and forth between our hands, molding it into a soft, doughy consistency. 
Throwing it down on the counter, we began to thin out the dough with our rolling pins. After nearly breaking a sweat, the potential pasta dough lays flat on the table, ready to be cut and shaped. The dough was divided into two, one half for the tagliatelle and one half for the ravioli. The tagliatelle noodles were haphazardly sliced into relatively half-inch pieces and the latter was coated with a spinach filling, which was soon folded and sealed with the backs of our forks. We sent our food off to the kitchen for Fabio to prepare, cleaned up our floury mess and sat patiently outside, awaiting the arrival of our masterpiece.
The final result was gorgeous and mouth-watering for everyone, especially the other half of students who had to wait until Thursday to make their own. While the tagliatelle was great and the spinach ravioli was perfect, it was Fabio's sauce that really wowed us — a creamy tomato basil sauce coated the noodles, hiding any imperfections we could have possibly created (like my lack of olive oil).
The pasta making experience was one of my favorites during my time in Arezzo thus far; not only was it a bonding memory with my study abroad friends that I'll forever treasure, but it will now be my newest challenge to accomplish in hopes of showing off back home. Additionally, I have found a new request for my deathbed meal: Fabio's sauce somehow has to make an appearance.
Editors: Grace Tipps, Aly O'Shea, Taylor Glissman